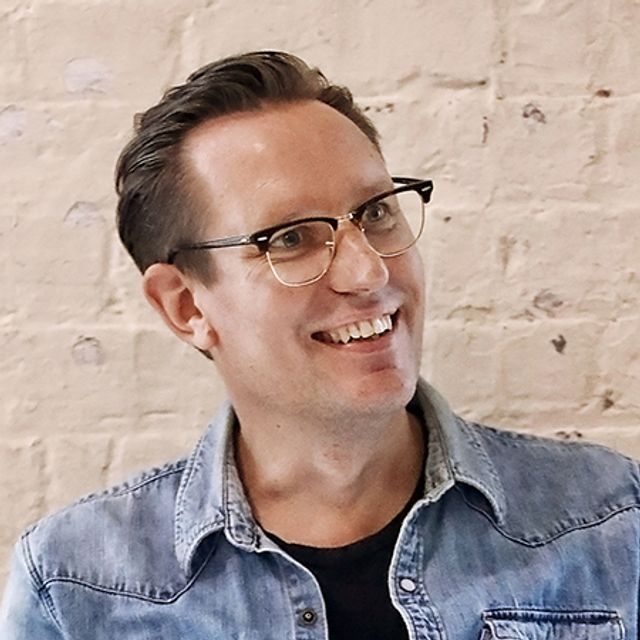 Peter Evans
Artistic Director
Australian born and New Zealand raised, Peter Evans was appointed Co-Artistic Director by Founding Artistic Director John Bell in 2012. Peter is the first person to share, and then take on in 2016, the Artistic Director title and duties since Bell Shakespeare was founded in 1990.
Evans first came to John Bell's attention after he began his career directing at the University of Auckland, before moving to Australia to study at Sydney's National Institute of Dramatic Art (NIDA). At the young age of 25, Bell invited Evans to assist Steven Berkoff, the legendary English director, writer and actor, who was about to direct Bell in Coriolanus in 1996. Subsequently Evans was asked to direct Macbeth for Bell Shakespeare's first regional tour in 1997, which aided in establishing the Company's national ambitions.
While studying at NIDA, Evans worked at Sydney's Belvoir Street Theatre with Neil Armfield on The Tempest and The Blind Giant Is Dancing. Later he assisted Wayne Harrison on the world premiere of David Williamson's The Heretic at the Sydney Opera House.
Moving to Melbourne in the late 1990s, Evans worked as a freelance director for Bell Shakespeare (Two Gentleman of Verona, The Tempest), Melbourne's Malthouse Theatre (Yellow Wall Paper) and the Queensland Theatre Company (The Daylight Atheist). He then spent four years as Associate Director at Melbourne Theatre Company and directed Clybourne Park, A Behanding in Spokane, Life Without Me, Dead Man's Cell Phone, The Ugly One, God of Carnage, Savage River (co-production with Griffin Theatre Company) Realism, The Hypocrite, Blackbird, Don Juan in Soho, Who's Afraid of Virginia Woolf?, The History Boys, Don's Party, The Give and Take, Dumbshow, and The Daylight Atheist.
Evans' directing credits also include Pygmalion, The Grenade, The Great, Fat Pig, and The Give and Take (Sydney Theatre Company); Hamlet, Rosencrantz and Guildenstern are Dead, King Lear, Copenhagen, Proof, Muldoon, and The Christian Brothers (New Zealand's Court Theatre); Jesus Hopped the A Train (Red Stitch Actors Theatre); A Poor Student for the Store Room (Malthouse Theatre); Sexual Perversity in Chicago (Theatre Jamb at the Bondi Pavilion); Kiss of the Spiderwoman (Theatre Adami at the Stables) and The Dumb Waiter (Studio Company at Belvoir St Theatre).
In 2010, Evans returned to Bell Shakespeare and has since directed new versions of Julius Caesar (2011), Macbeth (2012), Phèdre (2013), Tartuffe (2014), The Dream (2014), As You Like It (2015), Romeo And Juliet (2016), Othello (2016), Richard 3 (2017), Antony and Cleopatra (2018), The Miser (2019), Hamlet (2020 and 2022) and A Midsummer Night's Dream (2021).