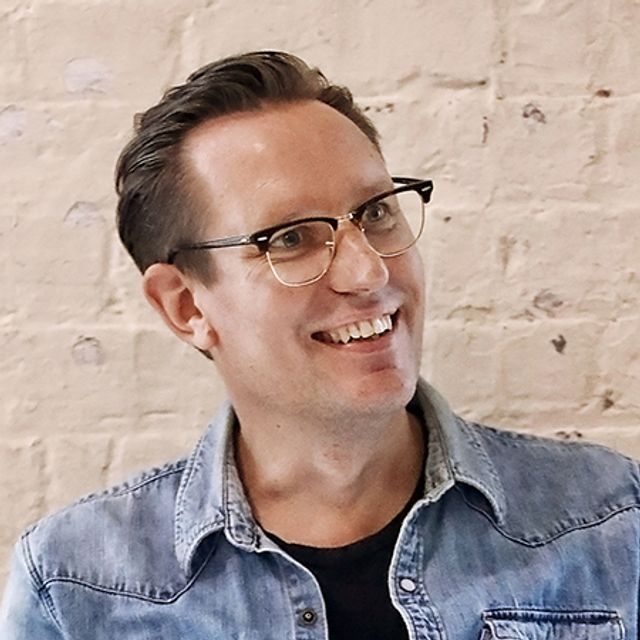 Peter Evans
Artistic Director
Australian born and New Zealand raised, Peter Evans was appointed Co-Artistic Director by Founding Artistic Director John Bell in 2012. Peter is the first person to share, and then take on in 2016, the Artistic Director title and duties since Bell Shakespeare was founded in 1990.
Evans first came to John Bell's attention after he began his career directing at the University of Auckland, before moving to Australia to study at Sydney's National Institute of Dramatic Art (NIDA). At the young age of 25, Bell invited Evans to assist Steven Berkoff, the legendary English director, writer and actor, who was about to direct Bell in Coriolanus in 1996. Subsequently Evans was asked to direct Macbeth for Bell Shakespeare's first regional tour in 1997, which aided in establishing the Company's national ambitions.
While studying at NIDA, Evans worked at Sydney's Belvoir Street Theatre with Neil Armfield on The Tempest and The Blind Giant Is Dancing. Later he assisted Wayne Harrison on the world premiere of David Williamson's The Heretic at the Sydney Opera House.
Moving to Melbourne in the late 1990s, Evans worked as a freelance director for Bell Shakespeare (Two Gentleman of Verona, The Tempest), Melbourne's Malthouse Theatre (Yellow Wall Paper) and the Queensland Theatre Company (The Daylight Atheist). He then spent four years as Associate Director at Melbourne Theatre Company and directed Clybourne Park, A Behanding in Spokane, Life Without Me, Dead Man's Cell Phone, The Ugly One, God of Carnage, Savage River (co-production with Griffin Theatre Company) Realism, The Hypocrite, Blackbird, Don Juan in Soho, Who's Afraid of Virginia Woolf?, The History Boys, Don's Party, The Give and Take, Dumbshow, and The Daylight Atheist.
Evans' directing credits also include Pygmalion, The Grenade, The Great, Fat Pig, and The Give and Take (Sydney Theatre Company); Hamlet, Rosencrantz and Guildenstern are Dead, King Lear, Copenhagen, Proof, Muldoon, and The Christian Brothers (New Zealand's Court Theatre); Jesus Hopped the A Train (Red Stitch Actors Theatre); A Poor Student for the Store Room (Malthouse Theatre); Sexual Perversity in Chicago (Theatre Jamb at the Bondi Pavilion); Kiss of the Spiderwoman (Theatre Adami at the Stables) and The Dumb Waiter (Studio Company at Belvoir St Theatre).
In 2010, Evans returned to Bell Shakespeare and has since directed new versions of Julius Caesar (2011), Macbeth (2012), Phèdre (2013), Tartuffe (2014), The Dream (2014), As You Like It (2015), Romeo And Juliet (2016), Othello (2016), Richard 3 (2017), Antony and Cleopatra (2018), The Miser (2019), Hamlet (2020 and 2022) and A Midsummer Night's Dream (2021).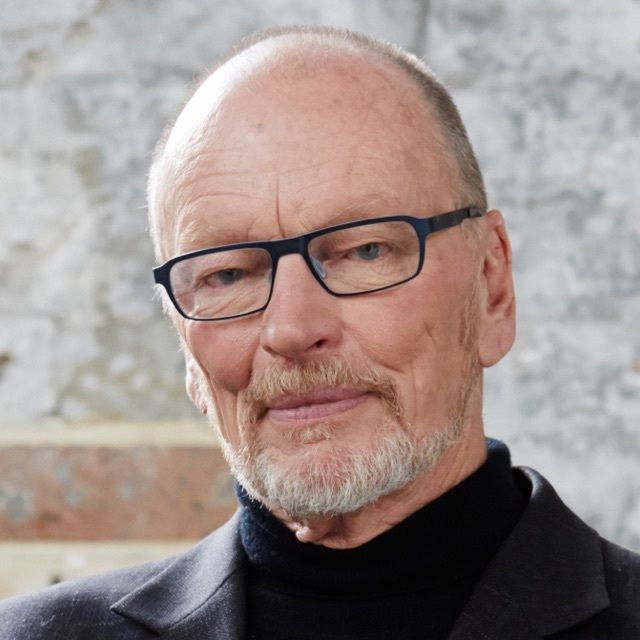 JOHN BELL AO OBE
Founding Artistic Director (1990 – 2015)
John Bell is one of the Australia's most illustrious theatre personalities. Award winning actor, acclaimed director, risk-taking impresario and torch-bearing educationalist, Bell has been a key figure in shaping the nation's theatrical identity as we know it over the past 50 years.
After graduating from The University of Sydney in 1962, Bell worked for the Old Tote Theatre Company, all of Australia's state theatre companies and was an Associate Artist of Britain's world-famous Royal Shakespeare Company.
As co-founder of Sydney's highly influential Nimrod Theatre Company, Bell presented many productions of landmark Australian plays, including David Williamson's Travelling North, The Club and The Removalists. He also initiated an Australian Shakespeare style with Nimrod productions such as Much Ado About Nothing and Macbeth.
In 1990, Bell took on an even greater challenge, founding The Bell Shakespeare Company. Since then, his productions as director have included Hamlet, Romeo And Juliet, The Taming Of The Shrew, Richard 3, Pericles, Henry 4, Henry 5, Julius Caesar, Antony And Cleopatra, The Comedy Of Errors, Wars Of The Roses, Measure For Measure, Macbeth, The Tempest and As You Like It, as well as Goldoni's The Servant Of Two Masters, Gogol's The Government Inspector and Ben Jonson's The Alchemist.
Meanwhile his roles as an actor for Bell Shakespeare have included Hamlet, Shylock, Henry V, Richard III, Macbeth, Malvolio, Berowne, Petruchio, Leontes, Coriolanus, Prospero, King Lear, Andronicus, and Jaques.
Bell also played the title role in two co-productions with Queensland Theatre Company: Richard 3 and Heiner Müller's Anatomy Titus Fall Of Rome: A Shakespeare Commentary. In addition, he directed Madame Butterfly for an Oz Opera national tour, and Tosca and Carmen for Opera Australia.
Bell's unique contribution to national culture has been recognised by many bodies. He is an Officer of the Order of Australia and the Order of the British Empire; has an Honorary Doctorate of Letters from the Universities of Sydney, New South Wales, and Newcastle; and was recognised in 1997 by the National Trust of Australia as one of Australia's Living Treasures.
In 2003, the Australia Business Arts Foundation also awarded Bell the Dame Elisabeth Murdoch Cultural Leadership Award.
As an actor and director, his many awards include a Helpmann Award for Best Actor (Richard 3, 2002), a Producers and Directors Guild Award for Lifetime Achievement and the JC Williamson Award (2009) for extraordinary contribution to Australia's live entertainment industry.
Artistic Director
Peter Evans
Executive Director
Gill Perkins
ADMINISTRATION
Chief Operating Officer John Henderson
Finance Manager Pradhan Dayaram
Financial Accountant Nirali Parikh
Payroll Officer Derek-Leigh Vocea
Accounts Assistant Amanda Carter
Associate Director James Evans
Artistic Administrator Emily Stokes
Head of Education Joanna Erskine
Resident Artist In Education Emily Edwards
Education Programs Manager Shelley Casey
Head of Production Benjamin Howlett
Production Manager Slade Blanch
Venue and Operations Manager Eva Tandy
Technical Manager Todd Hawken
Company Manager Danielle Ironside
Deputy Company Manager Nicole Eyles
Technical Coordinator Sam Wylie
Production and Venue Supervisor Geoff Reid
Head of Marketing and Development Debra Reinecke
Marketing and Communications Manager Sally Buckingham
Ticketing and Data Manager Milly Stubbs
Marketing and Development Executive Lizzie Carr
Digital Marketing Executive Konrad Ryzak
Education Sales and Marketing Coordinator Tazmin Harper
Customer Experience Assistant Emily Cassar
Marketing and Communications Assistant Jordan Delany
Education Sales and Marketing Assistant Martha Russell
Philanthropy and Major Gifts Manager Lucy Boon
Partnerships Manager Elle Hrobat
Development and Events Executive Felipe Cely
Corporate and Venue Sales Executive Georgina Jenkins
Development Coordinator Isabelle Clements
Development Assistant Iris Simpson