Bloody thou art, bloody will be thy end.
Duchess of York, Act 4, Scene 4
Civil war is over. The Yorks have defeated the Lancasters, and the eldest son of the York family is crowned King Edward IV of England.
The citizens are looking forward to a period of peace and stability, but Edward's youngest brother, the "bunch-backed" Richard, Duke of Gloucester, has other ideas. Richard betrays his brother Clarence, woos his dead enemy's wife, undermines Queen Elizabeth, threatens his friends, and kills his rivals on his bloody path to the crown. Once he has attained the highest office in the land, Richard realises how short-lived power can be. Left with only a handful of loyal followers, Richard's inevitable demise is brought about at the Battle of Bosworth, and he is killed by Richmond, who assumes the crown as King Henry VII.
Richard III was Shakespeare's first big hit, and the first of his plays to offer a vehicle for a virtuosic performance in a leading role. The play has over 50 speaking roles and is second in length only to Hamlet. It remains a contentious play to this day as some believe that Shakespeare's villainous depiction of Richard is historically inaccurate.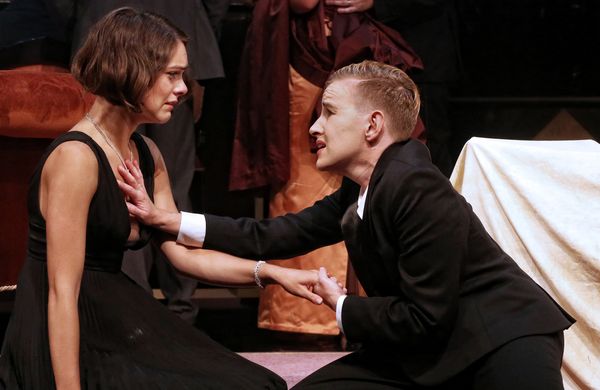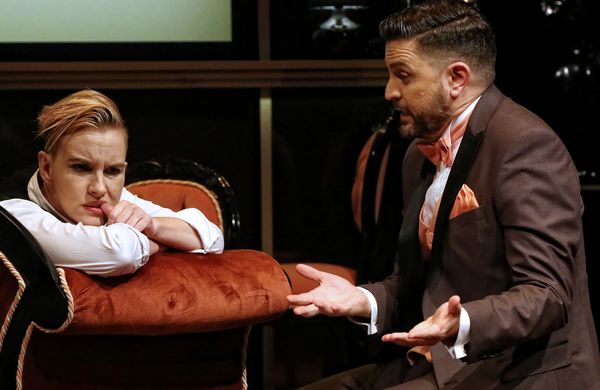 Read synopsis in full

Read synopsis in full
Now is the winter of our discontent
Made glorious summer by this sun of York.
Richard, Act 1, Scene 1
England is enjoying a period of peace after a long civil war between the royal families of York and Lancaster. The Lancastrian King Henry VI has been murdered by Richard Gloucester (the youngest son of the late Duke of York) and York's eldest son has been crowned King Edward IV. But Richard is resentful of his older brother's power and the general happiness of the state. Driven by ruthless ambition and embittered by his own physical deformity, he initiates a secret plot to take the throne by eradicating anyone who stands in his path.
Richard has King Edward suspect their brother Clarence of treason and he is imprisoned in the Tower by Brakenbury. Richard convinces Clarence that Edward's wife, Queen Elizabeth, and her brother, Rivers, are responsible for this slander and Lord Hastings' earlier imprisonment, and he swears sympathy and allegiance to Clarence. Richard then interrupts the funeral procession of Henry VI to woo Lady Anne (previously betrothed to Henry VI's deceased son, again killed by Richard). He falsely professes his love for her as the cause of his wrongdoing, and despite her deep hatred for Richard, she is won over and agrees to marry him.
Richard creates conflict with Queen Elizabeth's family, accusing them of Clarence's demise. Queen Margaret, a long sufferer of Richard's vengeance, warns them all against him. Meanwhile, in the tower Clarence is beginning to lose hope, when two murderers arrive to kill him, at Richard's orders.
Welcome, destruction, death, and massacre!
I see, as in a map, the end of all.
Queen Elizabeth, Act 2, Scene 4
King Edward IV, now quite unwell, tries to make peace between the parties, yet Richard interrupts them to report that Clarence is dead. Feeling responsible, Edward laments that no one pleaded for Clarence, and mournfully recounts how they fought valiantly together on the battlefield. In his grief, Edward's illness worsens and he dies.
Edward's mother, the Duchess of York, and his wife, Queen Elizabeth, mourn for him. Rivers counsels Elizabeth to have her son Prince Edward crowned King as soon as possible. Richard and Buckingham plot to remove the Prince who is journeying home. Richard has the Prince's travelling companions, Rivers and Grey, imprisoned and later executed (at the hands of Ratcliffe). Queen Elizabeth flees with her youngest son, but her actions are condemned.
So wise so young, they say, do never live long.
Richard, Act 3, Scene 1
The Prince is retrieved and Richard keeps the two young heirs lodged in the Tower.
Awaiting Edward V's coronation, Catesby tries to establish Hastings' loyalty to Richard, but Hastings rejects Richard's claim to the throne. Richard, now Lord Protector, discusses Edward's coronation with the Bishop of Ely. When Hastings arrives, Richard names him a traitor and he is beheaded. Buckingham and Richard feign bereavement to the Lord Mayor over the loss of their ally, and convince him of Hastings' guilt, gaining support of the people. Richard then claims the illegitimacy of Edward IV and his children to the crown. Richard is then offered the crown by the Lord Mayor: he feigns rejection, but then accepts it.
Bloody thou art, bloody will be thy end.
Duchess of York, Act 4, Scene 4
The Duchess of York laments giving birth to Richard, and Anne shares her regret in marrying him, as well as her reluctance to take the role of Queen.
Buckingham, Richard's closest ally, is hesitant to assist him in his plot to kill the young Princes, and Richard names him a traitor. Richard enlists Tyrell to arrange the murders of Buckingham, the young Princes, and his wife, Anne. Meanwhile Richmond, a descendant of a secondary arm of the Lancaster family, emerges as a challenger to the throne and Dorset, the Bishop of Ely, Buckingham and other noblemen quickly defect to support him.
Queen Margaret, Queen Elizabeth, and the Duchess of York all grieve for their lost husbands and children at the hands of Richard. Margaret is pleased to see others befall the same destruction as herself and at last resolves to go to France. Richard then convinces Elizabeth to accept his proposal to her daughter, yet she manages to forestall him whilst secretly promising young Elizabeth to Richmond.
Ratcliffe informs Richard that Richmond is approaching, and messengers report uprising and rebellion.
A horse! a horse! my kingdom for a horse!
Richard, Act 5, Scene 4
Buckingham is captured after deserting Richard and is executed.
Now in Bosworth Field, both Richard and Richmond have set up opposing camps. Richmond muses on removing Richard and bringing about peace, whilst a sleeping Richard is visited by the ghosts of his victims who express support for Richmond. The following morning Richmond invades England. Richard is killed in what is known as the Battle of Bosworth Field and Richmond is crowned King Henry VII. Promising a renewed era of peace for England, the new king is betrothed to young Elizabeth, uniting the warring houses of Lancaster and York.
Key Characters
Find out all about the characters in Richard III.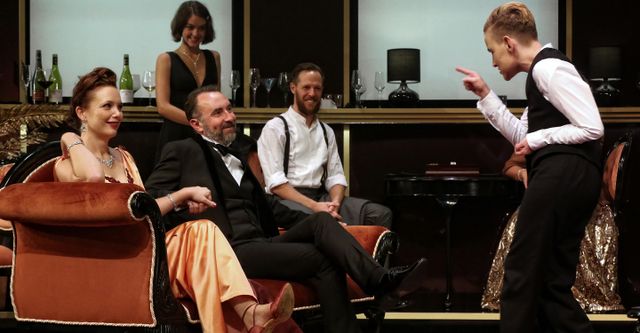 Fast facts
The play has 52 named characters, the most of any in Shakespeare's canon.
Themes
Discover the key themes explored in Richard III, with examples from the play.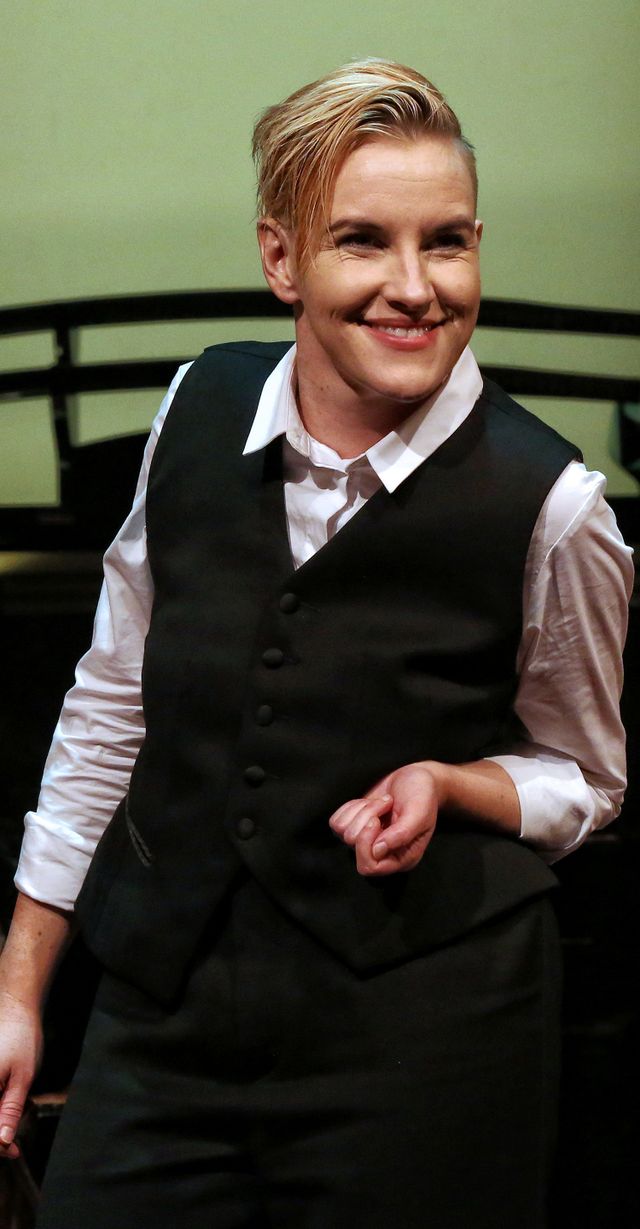 Debatable points
Why do we love Richard so?
Why is it that this notable tyrant, capable of the foulest deeds, and seemingly irredeemable, is one of Shakespeare's most beloved characters? Richard III is Shakespeare's first character to gain iconic status. It is a part that many stage actors have yearned to play, and many have defined their career by it.