While Australia remains our stage, Pier 2/3 is our home and headquarters.
For the first time in our history, Bell Shakespeare is now housed in permanent headquarters; a carefully re-purposed, heritage-listed finger wharf with space to unite us under one roof. These firm foundations give us the physical space and security to plan fearlessly, and to inspire theatre audiences and future generations.
You can be part of our home by naming a seat in The Neilson Nutshell or by naming a Seedling in The Seed. We invite you to celebrate a memory, a milestone, or someone you love.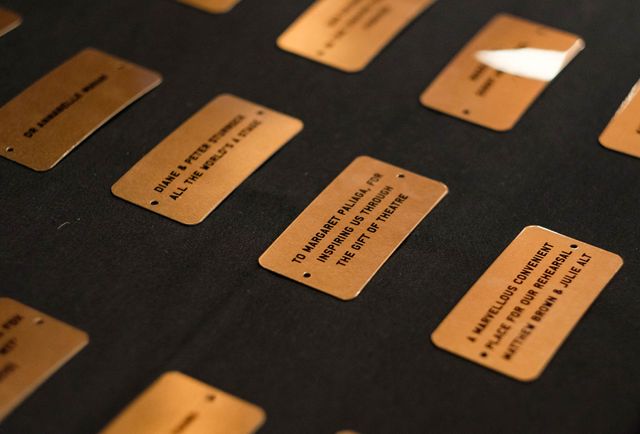 Name a seat in The Neilson Nutshell

Welcome to The Neilson Nutshell, our fully flexible rehearsal and performance studio.
The Neilson Nutshell is a beautiful, multipurpose space where the work of our directors, designers, and artists comes to fruition. Overlooking Sydney Harbour Bridge, The Neilson Nutshell features all the heritage charm of Pier 2/3 and, when in performance mode, transforms into a stunning, intimate theatre.
By naming a seat in The Neilson Nutshell, you will be a foundational donor to our flagship space, supporting the creative heart of Bell Shakespeare. For a tax-deductible donation of $2,500, we will acknowledge your gift by including your chosen inscription on a plaque attached to a Nutshell seat for a minimum of 25 years.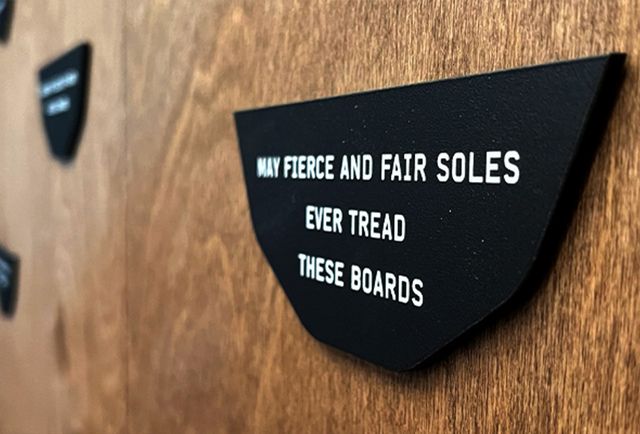 Name a Seedling in The Seed

The Seed is our dedicated space for learning at Pier 2/3. This is where young people, teachers, emerging artists and families participate in workshops, seminars and a multitude of creative endeavours.
This is a place for multidisciplinary and experimental work. A place for artistic practice and live performance. All enhanced by new technologies.
Dotted along the wall of The Seed are a series of tiles (known as Seedlings), which represent our commitment to nurturing young people, their creativity and love of language. Your tax-deductible donation of $500 per Seedling will ensure your name and/or dedication is acknowledged on a tile fastened to the wall of The Seed for a minimum of 10 years.
Sit you down in gentleness