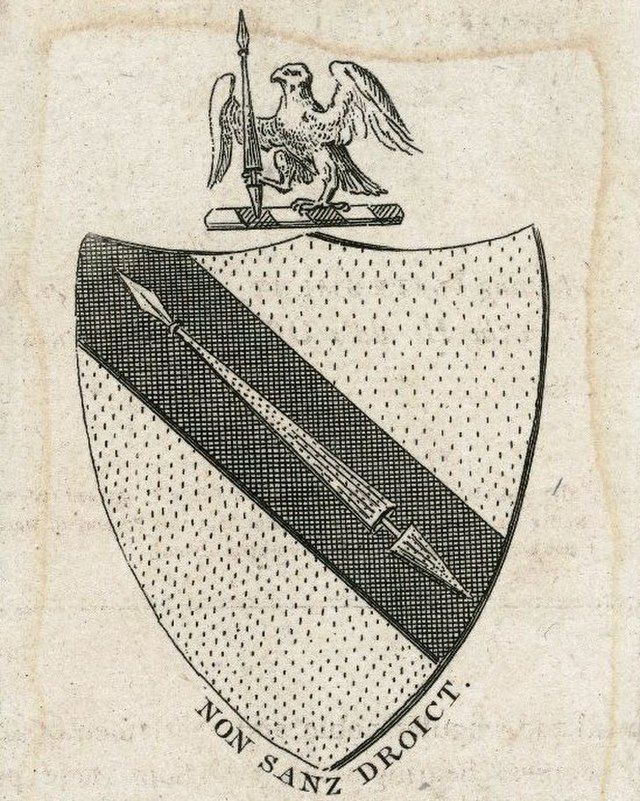 Mary Arden came from a wealthy family, higher in social status than the Shakespeare family. John Shakespeare's father was a tenant farmer on Mary Arden's family property, which is how John and Mary met. They married in 1557. John Shakespeare was industrious and had a number of different jobs during his life, including glovemaker, leather worker, wool dealer, ale taster, alderman (a local politician), and even Mayor of Stratford. He was very involved with the town council for many years and was a keen businessman, buying and selling property. However, he lost his fortune and fell on hard times, retreating from public life and council roles. Exactly why this happened is unknown, however we do know that he was in trouble with the law for money lending and illegal wool dealing on multiple occasions. Starting in 1569, John Shakespeare sought a Coat of Arms for his family. He was unsuccessful in gaining this for many years, until he secured one in 1596, probably due to his son's successful career and standing. The Shakespeare Coat of Arms bears the motto "Non Sanz Droict" or "Not without right".
William Shakespeare went to school until he was about 14 or 15 years old, like many boys at this time. We don't know which school he attended, but due to his father's local standing, it is likely he would have studied at the local grammar school, which was Edward VI Grammar School. Girls were far less likely to go to school or be educated at this time.

John Shakespeare died in 1601 and Mary Shakespeare (nee Arden) died in 1608.