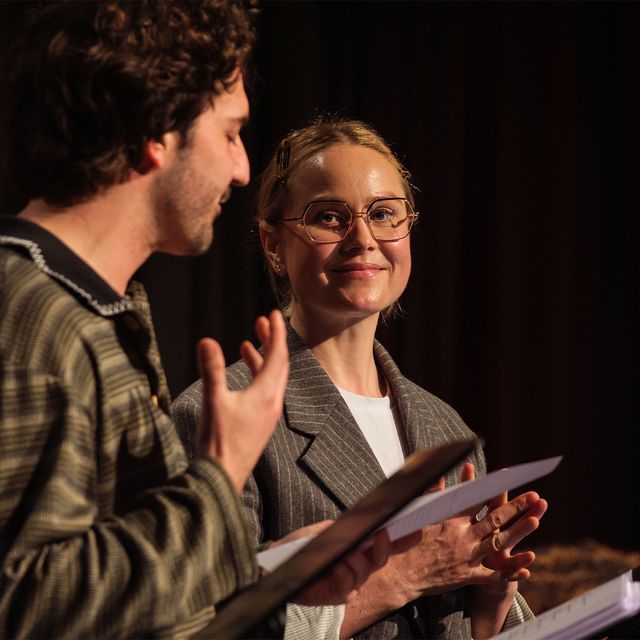 Cymbeline
by William Shakespeare

Imogen is a princess. Her father, Cymbeline, wants her to marry her step-brother, but Imogen has other ideas. She marries Posthumus, a commoner. Cue a whirlwind romance – until Posthumus, falsely believing her to be unfaithful, orders Imogen to be murdered. A family reunion is on the horizon, but not until Imogen disguises herself as a boy, fakes her own death, joins the Roman army, and becomes a prisoner of war.
Is it a tragedy? A romance? A comedy? Join us for this lively reading at Pier 2/3 and decide for yourself! For the first time, Play In A Day will be held in the spectacular Neilson Nutshell.
Thursday 26 September, 6.30pm
The Neilson Nutshell, Pier 2/3

Tickets to 2024 special events are available as part of a 2024 season package.