In A Nutshell has been postponed to 4 – 7 August 2022. Unfortunately, multiple cast members have been isolating or recovering from Covid during March and we were unable to rehearse the production for its original April season dates. If you have questions about an existing booking, please email our box office team.
A journey through Shakespeare's best-loved plays with Peter Evans as your guide.
Duration: 90 minutes (no interval)
Join Artistic Director Peter Evans and the cast of Hamlet for a celebration of The Neilson Nutshell, and an exploration of Peter's favourite Shakespeare plays.
Find out why we named our theatre the 'Nutshell', explore power and tyranny in Macbeth and King Lear, grief in King John, and love with Beatrice and Benedick, Viola, Rosalind and, of course, Romeo and Juliet. This will be an evening to revel in Shakespeare's most-loved speeches and scenes, from his early career to the last plays.
Whether you are new to Shakespeare, revisiting his work or an aficionado, this is a unique opportunity to watch a remarkable ensemble of actors jump from role to role in our new, intimate theatre at Pier 2/3 in Walsh Bay.
A tight ensemble who all complement each other
Interview with Director Peter Evans
In A Nutshell
4 – 7 August 2022
04 Aug -
07 Aug

04 Aug -
07 Aug

The Neilson Nutshell, Pier 2/3 Sydney
Season package ticket prices
Premium: $71
A-reserve: $60
Preview: $45
Single ticket prices
Premium: $76
A-reserve: $68
Preview: $45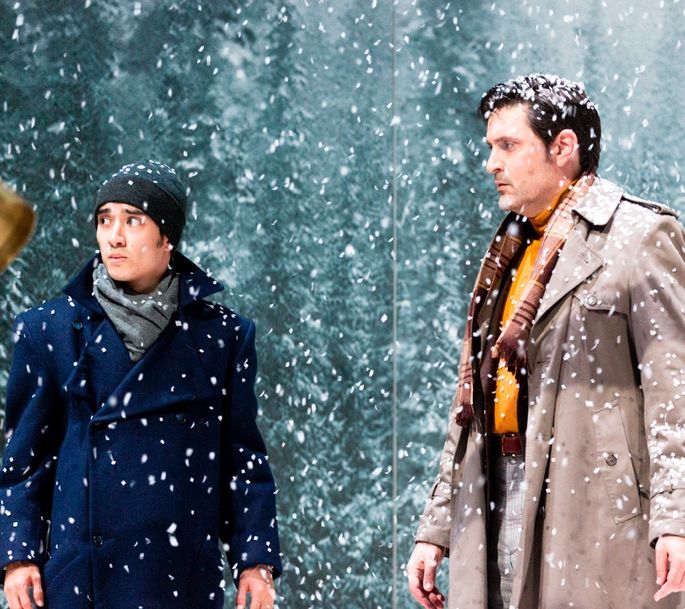 2022 Season
2022 Season package
Early booking access to Sydney, Melbourne and Canberra performances
Save up to 22% on ticket prices
Priority seating and flexible ticket options
Additional ticket discounts for family and friends
Book a package
Learn more