Romeo and Juliet was Shakespeare's second tragedy and was most likely written between 1594 and 1596.
Romeo and Juliet is arguably one of Shakespeare's best-loved plays, spawning four centuries of spin-offs, including Sergei Prokofiev's beautiful classical music, countless sculptures and paintings, at least 24 operas, a number of musicals including West Side Story, pop songs and film versions.
While there is no proof that the story is in fact true, in the thirteenth century there were certainly two feuding Italian families. The Montecchi of Verona and the Capuleti of Cremona were locked in a political struggle. These two families are referred to in Dante's Purgatorio, Canto VI. It is not known if they had children named Romeo and Juliet.
Romeo and Juliet borrows from a tradition of tragic love stories dating back to antiquity. One of these is Pyramus and Thisbe, from Ovid's Metamorphoses, which contains parallels to Shakespeare's story. A sleeping potion to avoid unwanted marriage appeared in such stories in 4th Century AD, added by Greek novelist Xenophon. Italian writer Masuccio of Salerno added the idea of the lovers being star-crossed in 1476 and another brilliant Italian author, Luigi da Porto, set this scene in Verona and named the two feuding families (Montecchi and Capuleti) in 1530. As you can see, this story of two young, star-crossed, Italian, lovers had a huge journey before it landed in the hands of Shakespeare. Dramatists in Shakespeare's time were incredible bower-birds: borrowing and even outright stealing from other sources. Shakespeare stole plots, dialogue, character names and titles. But this was common: to Elizabethan playwrights, plots and characters were public property. There were no copyright laws at the time and there was only a loose sense of intellectual property.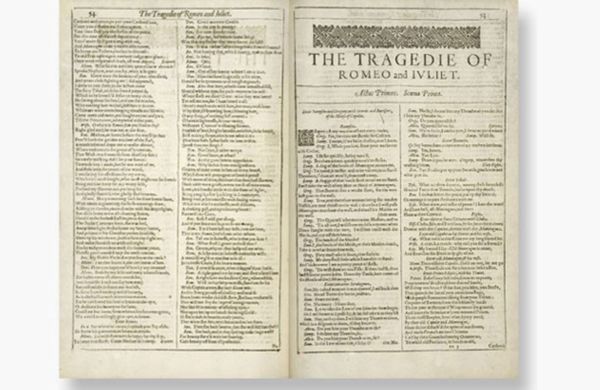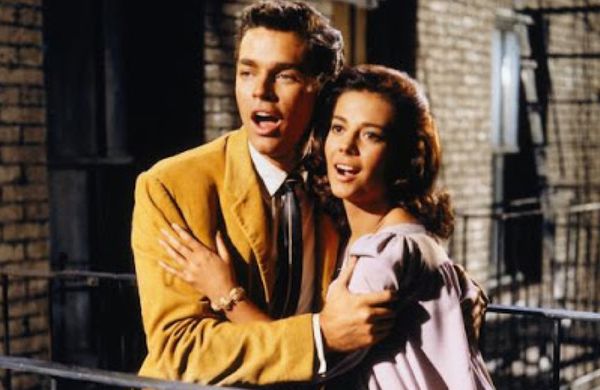 Romeo and Juliet borrows from a tradition of tragic love stories dating back to antiquity.
It is known that Shakespeare based his play on a poem published two years before his birth. The poem was an English translation of the French translation of the original Italian. The English translation was The Tragical History of Romeus and Juliet (1562) by Arthur Brooke, a poem of 3020 lines. It was based on Boaistuau's French translation of a novella in Italian by Bandello.
Examining what Shakespeare kept, what he changed, and what he omitted from the original sources, is telling with regard to his values as a dramatist. He has many verbal parallels with Brooke, and has absorbed the atmosphere of an Italian summer with warm nights and sudden thunder storms. However, the original poem is now considered highly didactic, taking the moral position of the parents and standing as a warning to youth who disobey their elders. In Brooke's address 'To the reader' prefacing his work he states:
And to this end, good Reader, is this tragical matter written, to describe unto thee a couple of unfortunate lovers, thralling themselves to unhonest desire; neglecting the authority and advice of parents and friends; conferring their principal counsels with drunken gossips and superstitious friars (the naturally fit instruments of unchastity); attempting all adventures of peril for th' attaining of their wished lust; using auricular confession the key of whoredom and treason, for furtherance of their purpose; abusing the honourable name of lawful marriage to cloak the shame of stolen contracts; finally by all means of unhonest life hasting to most unhappy death.
Shakespeare managed to move beyond this, endowing the young lovers with independence and importance, revealing how adult fallacies can impact their own children's fate. As Shakespeare's Romeo and Juliet draws to a close, Juliet's father Capulet looks at the bodies of the two young lovers and states that they are "poor sacrifices of our enmity". Shakespeare does not act as a moralist, judging youthful choices. He simply presents us with three-dimensional characters living real lives, and allows their humanity to unravel: as Harold Bloom states, 'Shakespeare stands back from assigning blame'.
The plight of young lovers has always appealed to writers and audiences alike. Throughout history many young people have fallen in love against their parents' wishes. Shakespeare's version of this story has survived as one of the most loved and respected because he allows us to see the world through the young lover's hearts and minds.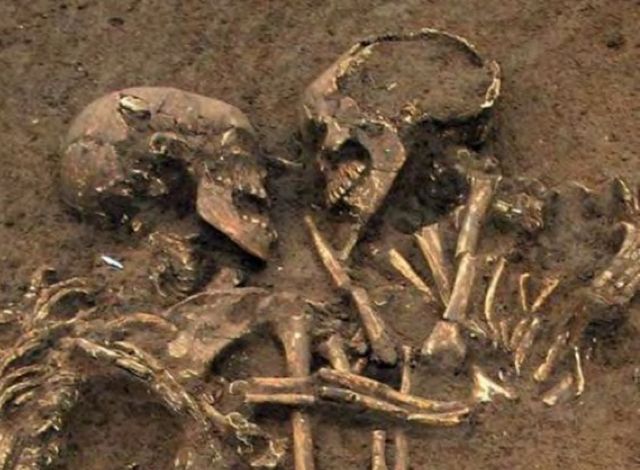 Archaeological Discovery

For over 400 years Romeo And Juliet has been recognised internationally as one of the most beautiful and tragic love stories of all time. Much excitement arose in 2007 when archaeologist Elena Menotti discovered Neolithic remains of two skeletons earthed in an embrace outside Mantua, only 40 kilometres south of Verona where this timeless story is set. "As far as we know, it's unique," Menotti said. "Double burials from the Neolithic are unheard of, and these are even hugging." The pair of human skeletons locked in a tender embrace were found at a construction site near Verona in northern Italy.
Source: www.theage.com.au/news/world/neolithic-lovers-unearthed/2007/02/08/1170524193915.html
Credits
© Bell Shakespeare 2020, unless otherwise indicated. Provided all acknowledgements are retained, this material may be used, reproduced, and communicated free of charge by educational institutions in Australian and overseas.