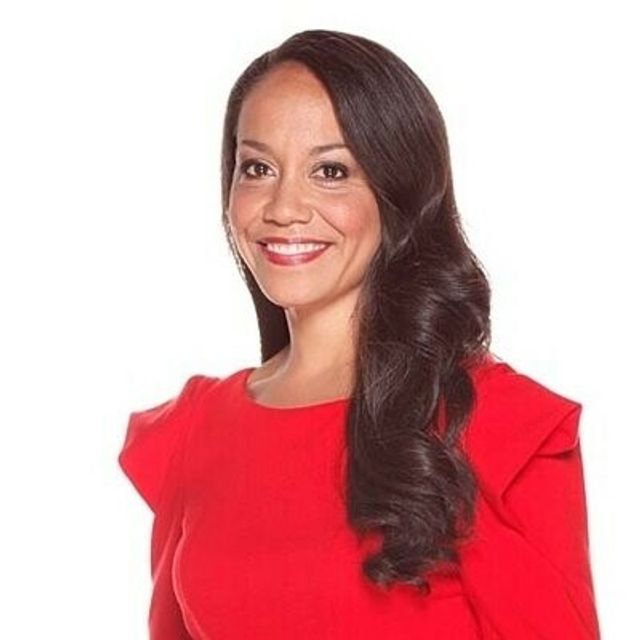 Miriam Corowa is a member of Bell Shakespeare's Board and has been engaging in our performances for the last 15 years. Miriam co-hosts ABC News 24's Weekend Breakfast program and is a broadcaster, reporter, presenter and producer.
Tell us a little about how you first became familiar with Bell Shakespeare.
It's extraordinary to think that Bell Shakespeare started in 1990, and in a circus tent, and yet for me it feels as though the company has always been a part of my Australian cultural landscape. I was 15 the year that John Bell founded Bell Shakespeare and just beginning to turn the pages on some of Shakespeare's great and timeless works. In high school I studied The Merchant of Venice, Antony and Cleopatra and Macbeth. It was quite something to be transported from sub-tropical northern New South Wales to the misty realm of 11th century Scotland or the shimmering banks of Egypt's Nile. I saw the Bell Shakespeare production of Macbeth in Canberra in the mid-1990's and was struck by the power of the performances and the intensity of experience as an audience member. Some thirty years later, I'm again immersed in a newly-realised production of Macbeth where passion, power and perversity once again collide cataclysmically.. in a world that shows Shakespeare's tales uncover truths about the human condition that are as relevant as ever.
Last year you hosted Bell Shakespeare's panel discussion, Unsex Me Here: Power, Gender and Shakespeare. What do you think Shakespeare can teach us about gender equality, over 400 years after his plays were written?
Shakespeare's works are so layered and varied, they offer untold possibilities for interpretation and adaptation. 400 years have passed and we continue to grapple with fundamental questions on the very essence of what it is to be human, how we relate to one another, how we choose one path over another, how decisions can have unimagined consequences and what is it that we hold dear? In the context of gender and sexuality, the threads of Elizabethan England remain intertwined with many issues and debates being had today. The inference that power is inherently masculine is explored from many angles in Shakespearean works and shown in ways that provoke and surprise. We can see acted out before us terrible injustices such as those of Measure for Measure and Othello where women are constrained and coerced. These are realities that are felt today when we see the rise of a movement like #MeToo and in the heartbreaking losses inflicted on families experiencing domestic violence. There is much in Shakespeare that is reflected in our time and gives us pause to ask ourselves deep questions as individuals and as a society.
The theme for International Women's Day this year is Embrace Equity. What does this mean to you? What is equity in the Arts to you?
Embrace equity is a theme that is so open and inclusive it invites us to think about the myriad ways we can assert equity in our lives. Equity of expression and opportunity are values that I hold dear and relate to my experience as both a woman and as a First Nations Australian (of the Bundjalung people of northern New South Wales). I hope to see a greater shift at a global level underpinning all aspects of our daily lives which allows people to be treated with respect and dignity. We all have a responsibility to do what we can to make a life filled with meaning both individually and as a society. Enriching the world for all, enriches the world for each and every person and equity lays at the heart of that possibility.