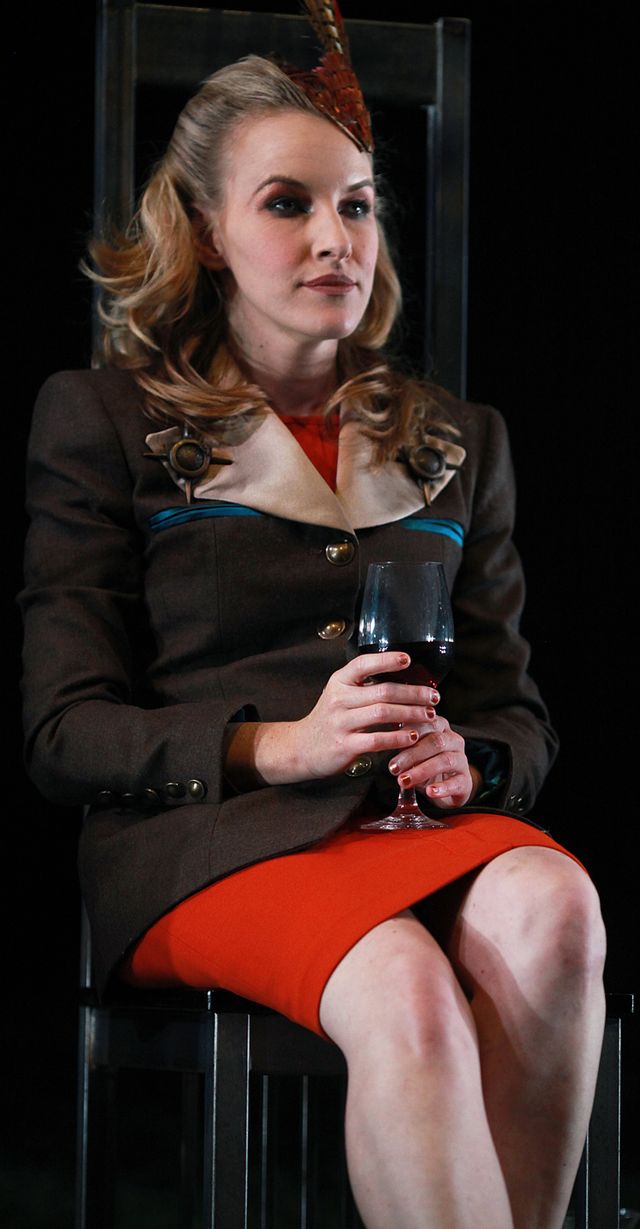 When we asked an expert panel to select their top soliloquies, one married couple kept creeping into the discussion: the Macbeths. Today, we explore Lady Macbeth's coup de grace.

Compiled by Andy McLean
Join the debate
Which Shakespeare soliloquy floats your boat? Share your favourite on Twitter, Facebook, Instagram or LinkedIn.
9. Lady Macbeth (Macbeth, Act 5 Scene 1)
Rather than giving Lady Macbeth her own death scene, Shakespeare gives her something better – a soliloquy to die for. There are two other characters onstage, who occasionally interject with horrified commentary, but Lady Macbeth isn't aware of their presence. For her, this is one long, dark soliloquy. Bell Shakespeare's Head of Education, Joanne Erskine, explains why it's so special:
"This is an incredible use of a soliloquy, where someone is not in control of their thoughts. Lady Macbeth's words show us how her mind is unravelling – her words are fragments and grisly flashbacks of her story."
The language is in striking contrast to that of the ambitious, calculating Lady Macbeth we met at the start of the play. "It shows us how far she's fallen," says Erskine. "She's alone, she's scared, and she's lost her mind. The next time we hear of her, Lady Macbeth has died."